Then in the midday sun I saw the holy grail (the Bunkhouse). We drove up to it with all the glee of a child in a candy store with a credit card.
The bunkhouse was paramount to me as any fan could imagine, but it was in pretty poor condition and was barely safe to walk in now.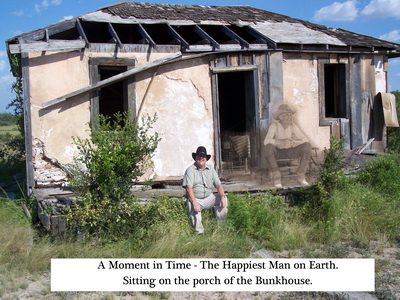 After repeated warnings from Mr. Kincaid about rattlesnakes everywhere and and to be careful not to step on nails in the board, I walked in the very room where Woodrow, Gus, Newt, Peaeye, Bolivar, Deets, Dish and Jake had a meal and an argument or two.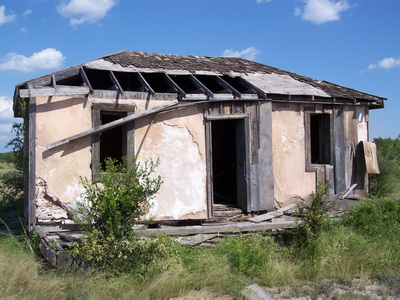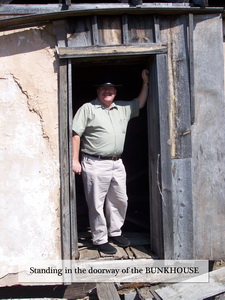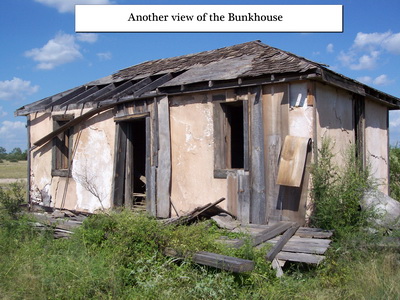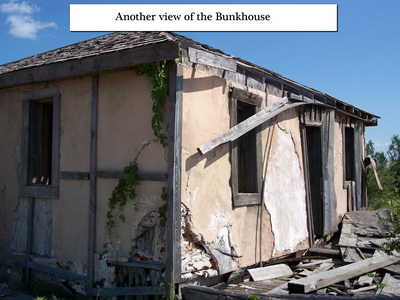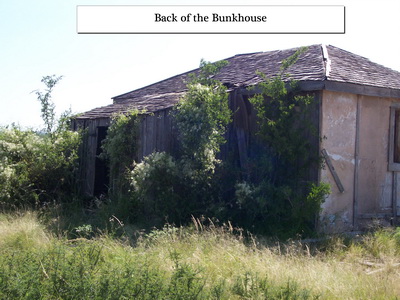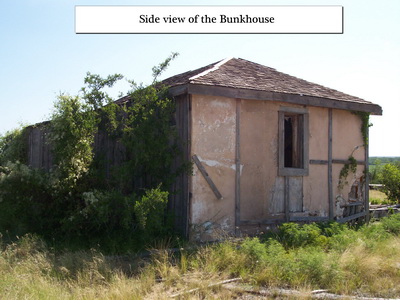 Place where Gus made Biscuits
The interior was stripped out and everything was gone except for a bar that had been made for The Streets of Laredo
(Judge Roy Bean's bar).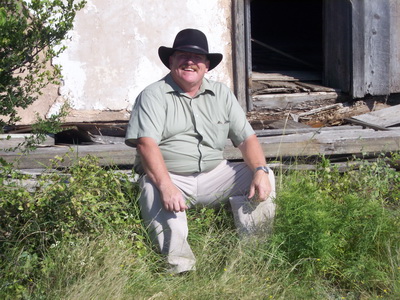 As I sat on the porch where Bolivar sat I looked out to the barn and to my surprise someone had "thought a roof back on the barn".